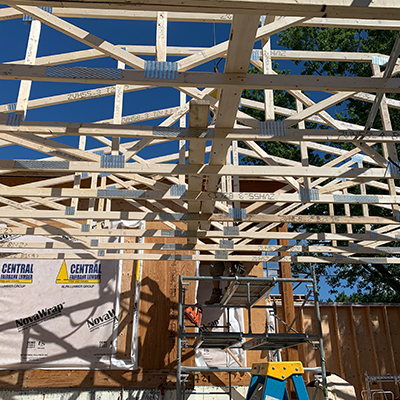 Our Approach: Honest, Trustworthy, Driven
Bremkin Home Improvements is a family owned and operated company that believes in doing the job right the first time. We put a personal touch on all projects that commercialized companies can't provide. We have a solid team and take pride in every project completed. Our vision is to work closely with each client to make sure projects are customized to exceed customer satisfaction.
Growing up in a small town, I gained my first job in the construction field through a friend's father. He taught me many skills and I gained so much knowledge that helped when I moved to a career in commercialized construction. Over the 15 years in the industry, I continued to complete side jobs and had a passion for building and renovating homes.
I had many people ask "How come you don't do this full time?" After much discussion, my wife and I decided it was time to embark on this new journey and put our energy into building this company into something great! Therefore, Bremkin Home Improvements became established in the summer of 2017.